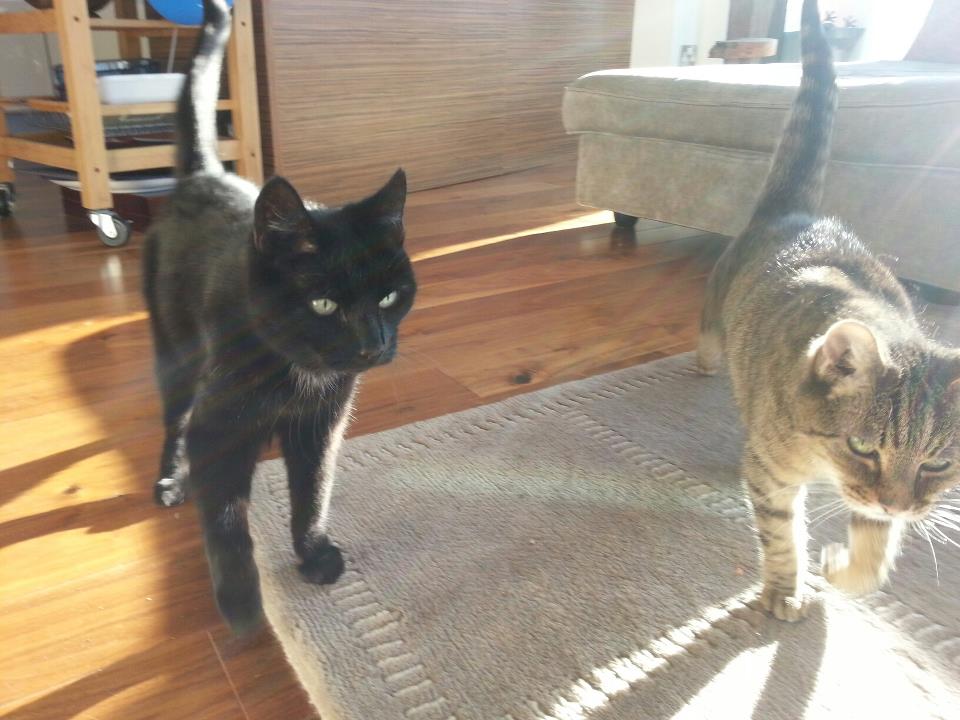 Max and Sula
Max (black cat) and Sula (tabby cat) are both looking for lovely new homes. Unfortunately their owners can no longer care for them and they are desperately seeking new homes. Sula is the mother and Max is the son but I have been told they can be separated as they don't get on too well.
Max is 15 years old and is a very happy wee soul. He is very loving and always greets you at the door. He has a very cute way of telling you when he wants to be petted by putting out his paw. He's such a great wee boy and I'm sure someone out there can give him the home he so deserves.

Sula is 17 years old and is very sprightly for her age. She's very chatty and likes lots of attention and cuddles. She has slight kidney disease which is maintained through a renal formula diet. She also needs a good loving home with owners that would be around.
If you think you can help any of these cats please do get in touch with me. Thank you.